Broadcast Furniture & Control Room Furniture
Designing & manufacturing innovative console furniture since 1990.
Knotty's team of in-house designers deploy over 30 years of experience to produce innovative and ergonomic studio console furniture units. Combining functionality with striking aesthetic design, we produce bespoke and modular furniture for a wide range of prestigious clients from industries including broadcasting, security, aviation & transport, and process control.
With extensive experience working with notable clients within the broadcasting industry, our expert team offers complete broadcast furniture solutions. ​Our range of cutting-edge bespoke and modular installations include TV edit desks, post-production consoles, radio studio suites and more, with ergonomics and durability at the core of our designs. From single bespoke workstations, to editing room and studio fit-out projects, we bring the same level of craftsmanship and professionalism to all of our broadcast furniture projects.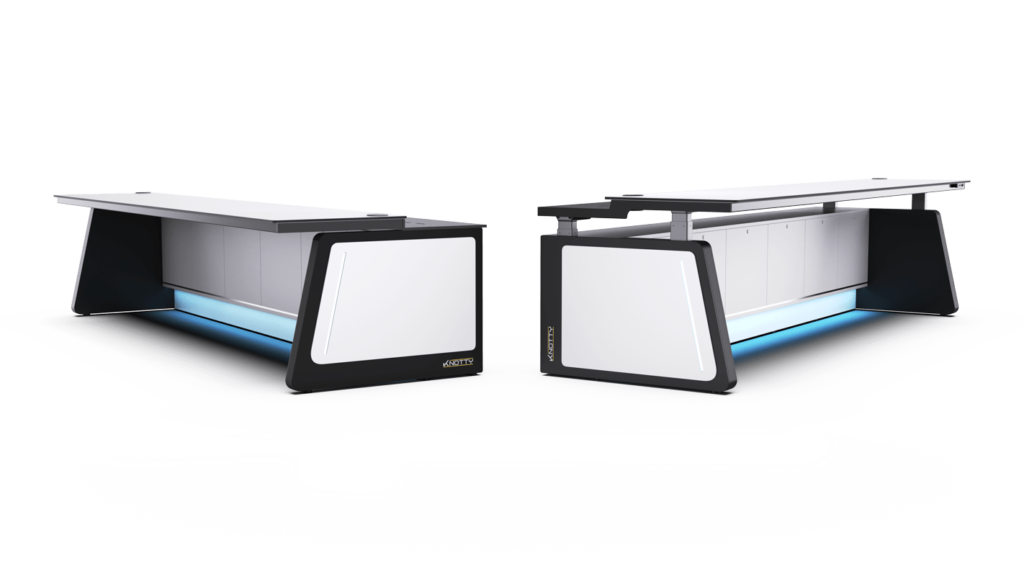 At Knotty, we understand the unique demands of organisations working in mission critical settings. Due to the technical 24/7 nature of these workplaces, our control room furniture is designed to enable the efficient functionality of command centres: spanning the aviation & transport, security, and oil, gas & process control industries. Whether our clients require a one-off control console or a complete control room fit-out, we design solutions that will optimise their workflow and line up with their existing space.